! colspan="2" style="text-align:center; font-size: 100%; background-color:#002B5C;color:#FFFFFF;border:2.5px solid #E31837;;line-height: 1.2em"| No. 7 - Washington Wizards ! colspan="2" style="text-align:center; font-size: 100%; background-color:#002B5C;color:#FFFFFF;border:2.5px solid #E31837;;line-height: 1.2em"|Personal information ! colspan="2" style="text-align:center; font-size: 100%; background-color:#002B5C;color:#FFFFFF;border:2.5px solid #E31837;;line-height: 1.2em"| Career information ! colspan="2" style="text-align:center; font-size: 100%; background-color:#002B5C;color:#FFFFFF;border:2.5px solid #E31837;;line-height: 1.2em"| Career history ! colspan="2" style="text-align:center; font-size: 100%; background-color:#002B5C;color:#FFFFFF;border:2.5px solid #E31837;;line-height: 1.2em"|Career highlights and awards
Al Harrington

Harrington playing for the Nuggets.
Power forward
Born                         February 17, 1980
                                    Orange, New Jersey
Nationality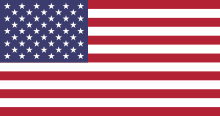 American
Listed height          6 ft 9 in (2.06 m)
Listed weight         245 lbs (111 kg)
High School
                     St. Patrick
                                    (Elizabeth, New Jersey)

NBA Draft                   1998 / Round: 1 / Pick: 25th
Playing career

Template:Spacing- 4

1998-present (23 years)
Years
Team
1998-2004                   Indiana Pacers
2004-2006                   Atlanta Hawks
2006-2007                   Indiana Pacers
2007-2008                   Golden State Warriors
2008-2010                   New York Knicks
2010-2012                   Denver Nuggets
2012-2013                   Orlando Magic
2013-present               Washington Wizards
Naismith Prep Player of the Year (1998)
USA Today Player of the Year (1998)
Albert "Al" Harrington is an American basketball player who plays for the Washington Wizards of the NBA.
Harrington and NBA player Dahntay Jones are cousins. He played for the Fujian Sturgeons.
This article related to Basketball is short. PLEASE do expand it!