Bill Sharman
File:Player image.jpg
caption
Point Guard / Shooting Guard
Born                           May 25, 1926
                                    Abilene, Texas
Died                           October 25, 2013 (aged 87)
                                    Redondo Beach, California
Nationality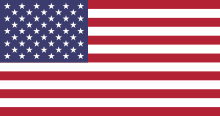 American
Listed height            6 ft 1 in (1.85 m)
Listed weight           175 lb (79 kg)
High school             Porterville (Porterville, California)
College                   USC (1946–1950)
NBA Draft                 1950 / Round: 2 / Pick: 17th
Selected by the Washington Capitols
Playing career           1950-1961 (11 years)
Coaching career           1961-1976 (15 years)
As player:
1950-1951                Washington Capitols
1951-1961                Boston Celtics
As coach:
1961-1962                Cleveland Pipers (ABL)
1966-1968                San Francisco Warriors
1968-1971                Los Angeles/Utah Stars
1971-1976                Los Angeles Lakers
As player:
Basketball Hall of Fame (1976)
4× NBA champion (1957, 1959-1961)
8× NBA All-Star (1953–1960)
NBA All-Star Game MVP (1955)
4× All-NBA First Team (1956–1959)
3× All-NBA Second team (1953, 1955, 1960)
Consensus first team All-American (1950)
NBA 25th Anniversary Team
NBA 50th Anniversary Team
As coach:
Basketball Hall of Fame (2004)
ABL champion (1962)
ABA Coach of the Year (1970)
ABA champion (1971)
NBA champion (1972)
NBA Coach of the Year (1972)
William Walton Sharman (May 25, 1926 – October 25, 2013) was an American professional basketball player and coach.
He is mostly known for his time with the Boston Celtics in the 1950s, partnering with Bob Cousy in what some consider the greatest backcourt duo of all time. While Cousy was primarily the playmaker, Sharman was the shooter. As a coach, Sharman won titles in the ABL, ABA, and NBA, and is credited with introducing the morning shootaround.
This article related to Basketball is short. PLEASE do expand it!