Howie Dallmar
no image
Head coach
Personal information
Born                           May 24, 1922
                                    San Francisco, California
Died                           December 19, 1991 (aged 69)
Nationality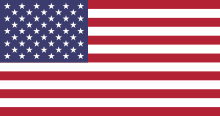 American
Listed height            6 ft 4 in (193 cm)
Listed weight           200 lbs (91 kg)
Coaching information
Record                         256–264
Championships         none
Coaching career         1954-1975 (21 years)
Career information
Position                     Forward
Jersey No.                12
High school               Lowell High School
                                    (San Francisco, California)
College
Stanford
Playing career           1946-1949 (3 years)
Career history
as player
1946-1949                Philadelphia Warriors
as coach
1954-1975                 Stanford
Career highlights and awards
NBA Champion (

1947

)
1941-42 NCAA Final Four Most Outstanding Player
Howard Dallmar was a retired American professional basketball player and retired head coach. Dallmar played 3 seasons for the Philadelphia Warriors before retiring in 1969. He played College basketball at Stanford University.
College
Dallmar played for the Stanford Cardinal, his freshmen year the Cardinal reached the NCAA Division I men's basketball championship defeating Dartmouth to win the championship. He was awarded the 1941-42 NCAA Final Four Most Outstanding Player.
Professional
He joined the Philadelphia Warriors in 1946, averaging 8 ppg and a 64% FT percentage. The Warriors reached the NBA Finals defeating the Chicago Stags 4-1. Dallmar played 2 more seasons before ending his career in 1949.
Coaching
In 1954, He became the Head coach at his alma mater Stanford. His first year he compiled a 16-8 but was not able to lead them to a championship and followed with the same result the next year 18-6 but not able to make a championship. The later part of the coaching career was filled with disappointment as compiled a single digit win record with a 5-20 record in the 1969-70 season and a 6-20 season the following season. Dallmar retired from coaching in 1975 after 20 years.
Death
He passed away on December 19, 1991 at age 69 due to congestive heart failure.