! colspan="3" style="text-align:center;font-size: 95%; background-color:#DCDCDC;color:#000000; ;line-height: 1.6em;"| No. 22, 45, 43, 23, 12, 42 ! colspan="3" style="text-align:center;font-size: 95%; background-color:#DCDCDC;color:#000000; ;line-height: 1.6em;"| Personal information ! colspan="3" style="text-align:center;font-size: 95%; background-color:#DCDCDC;color:#000000; ;line-height: 1.6em;"| Career information ! colspan="3" style="text-align:center;font-size: 95%; background-color:#DCDCDC;color:#000000; ;line-height: 1.6em;"|Career history ! colspan="3" style="text-align:center;font-size: 95%; background-color:#DCDCDC;color:#000000; ;line-height: 1.6em;"| Career highlights and awards
Luther Rackley
File:Player image.jpg
caption
Center
Born                           June 11, 1946
                                    Bainbridge, Georgia
Nationality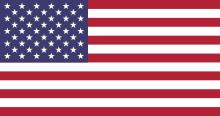 American
Listed height            6 ft 10 in (2.08 m)
Listed weight           220 lb (100 kg)
High school             Troy (Troy, New York)
College                   Xavier (1966–1969)
NBA Draft                 1969 / Round: 3 / Pick: 37th
Selected by the Cincinnati Royals
Pro career               1969-1973 (4 years)
years                team
years                  team
Luther Rackley, Jr. (born June 11, 1946) is a former professional basketball player. He played college basketball for the Xavier Musketeers and played for five teams during his professional career. He started his career with the Cincinnati Royals, then was selected by the Cleveland Cavaliers in the expansion draft during their inaugural 1970-71 season. He then spent the next three seasons with the New York Knicks, Memphis Tams of the American Basketball Association, and Philadelphia 76ers. In 278 games, he averaged 15.6 minutes and 6.3 points per game.
This article related to Basketball is short. PLEASE do expand it!
Community content is available under
CC-BY-SA
unless otherwise noted.