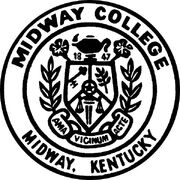 The Midway Eagles represent Midway University, located in Midway, Kentucky, in NAIA sports. Historically a women-only school, it gradually transitioned toward coeducation in the 21st century, completing the transition in 2016 when the school's daytime undergraduate program was opened to men. Midway began fielding men's sports in 2017.
Midway is currently a member of the River States Conference.
This article related to Basketball is short. PLEASE do expand it!
External Links