! colspan="3" style="text-align:center;font-size: 97%; background-color:#DCDCDC;color:#000000; ;line-height: 1.7em;"| No. 42, 1, 44 ! colspan="3" style="text-align:center;font-size: 97%; background-color:#DCDCDC;color:#000000; ;line-height: 1.7em;"| Personal information ! colspan="3" style="text-align:center;font-size: 97%; background-color:#DCDCDC;color:#000000; ;line-height: 1.7em;"| Career information ! colspan="3" style="text-align:center;font-size: 97%; background-color:#DCDCDC;color:#000000; ;line-height: 1.7em;"| Career history ! colspan="3" style="text-align:center;font-size: 97%; background-color:#DCDCDC;color:#000000; ;line-height: 1.7em;"| Career highlights and awards
Walt Hazzard
File:Player image.jpg
caption
Point Guard / Shooting Guard
Born                           April 15, 1942
                                    Wilmington, Delaware
Died                           November 18, 2011 (age 69)
                                    Los Angeles, California
Nationality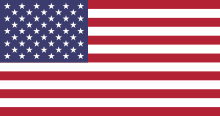 American
Listed height            6 ft 2 in (1.88 m)
Listed weight           185 lbs (84 kg)
High school             Overbrook
                                  (Philadelphia, Pennsylvania)
College                   UCLA (1961–1964)
NBA Draft                 1964 / Round: Territorial Pick
Selected by the Los Angeles Lakers
Pro career               1964-1974 (10 years)
Coaching career               1985-1988 (3 years)
As player
1964-1967                Los Angeles Lakers
1967-1968                Seattle SuperSonics
1968-1971                Atlanta Hawks
1971-1972                Buffalo Braves
1972-1973                Golden State Warriors
1973-1974                Seattle SuperSonics
As coach
1985-1988                UCLA
NBA All-Star (1968)
NCAA champion (1964)
NCAA Final Four MOP (1964)
USBWA Player of the Year (1964)
Helms Foundation College Player of the Year (1964)
Consensus first team All-American (1964)
42 retired by UCLA
Walter Raphael Hazzard Jr., later Mahdi Abdul-Rahman (April 15, 1942 – November 18, 2011), known professionally as Walt Hazzard, was an American college, Olympic and professional basketball player and college basketball coach. He is best known for his association with the men's basketball team at the University of California, Los Angeles (UCLA), having been a star player for that team in the 1960s and having served as the team's head coach in the 1980s.
See also
This article related to Basketball is short. PLEASE do expand it!
Community content is available under
CC-BY-SA
unless otherwise noted.